Key-Note-Speaker talks about Energy
Key-Note-Speakers are the elements of great attention at any sort of events taking place around the current utility industry. With a strong focus on the strategic bottom-line, event planning and marketing departments are highly motivated to position charismatic and top notch speakers at companies key-note-days, to provide an opening and welcome speech that fits and lasts within all attendees minds, throughout the event itself and even further on.
Having placed the right speaker, the opening event, including the key-note-speech, works ahead of a successful event-schedule and gives a positive, stimulating signal to the audience that comes around in many thankful appreciations while the duration of the show lasts. When talking about energy, key-note-speakers have a variety of choices to prepare for the ideal speech. Energy concerns are interesting topics for most of the countries households and will meet open ears and minds for innovative ideas, lower costs and new energy products, within any audience.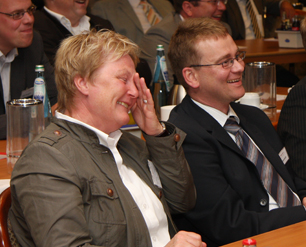 Renewable Energy – Trend subject to be used in Key-Note-Speeches
Highly developed and front running countries, along with pioneer states and provinces all over the world, have constantly investigated and developed functional policies to meet renewable energy needs and possibilities. To grow and to use renewable energy resources is the target of the very present and major countries, including Germany, are leading the way of growth and significant new investments to constantly build a
reliable future, driven by renewable energy sources. A ground breaking and positive key-note on energy is mandatory for majorities of utility suppliers and connected industries. Key-Note-Speakers who are able to present certain energy related topics, using a sharp and well formed wording, are always well received and can help to support the best trends, philosophies and strategic movements within the energy market at any kind of event.
What most of the world class innovators have to deal with
Preparing a key-note along industrial trends and keeping the innovative spirit in the utilities sector up, can be slightly tough. Though many new investments are still floating towards renewable energy ideas and technologies, in many areas of the world pushback on wind, solar and other alternative energy sources is happening. Political turmoil is largely influencing the positive incentive-structure, supporting projects on alternative energy. Knowing the difficulties and also the prognosis of growing energy demands, clearly there hast to be a continued effort to concentrate on the permanent and current need to further develop and to implement optional renewable energy sources. The top innovators have to deal with political situations and different views, having the suggested global growth of 60% on energy demand in mind "Shell" is seeing to be happening in all developed countries by 2040. Key-Note-Speakers on energy can help to motivate on modern energy-thinking by selecting green energy topics and current energy scenarios, combined with innovative new technology introductions and state of the art practical methods, delivered by world class innovators. When the key-tone and the existing facts are used to an optimum and in a trustworthy, authentic manner, key-note-speeches can truly make a difference at any event around energy.